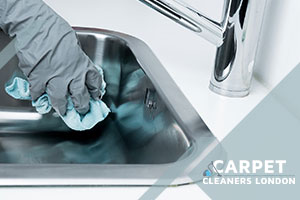 Undoubtedly, every property needs a renovation from time to time. And it doesn't matter whether you'll decide to repaint a room in your home or you'll opt to renovate your property top to bottom, there's one thing the two types of renovation have in common – the dirt that'll remain after the renovation process is over.
To clean up after a home renovation is no easy task, and those who've had their homes renovated know what I mean. Even if you renovate your home yourself and you're really careful not to make a huge mess – trust me, you'll fail. Because, however careful you are, you won't be able to confine the construction dust that remains after activities such as sanding.
You should know that if you have professional cleaners renovating your home, they're not obliged to do a thorough cleaning of your property. Their obligation is to remove big particles and to sweep the area under renovation. But they won't make your home clean.
If you want to make your home sparkling clean after a renovation, just contact us and book our domestic cleaning services as soon as builders leave your property. We work in London and you can book our domestic cleaning services at your convenience.
Domestic Cleaning Prices London
Choose us because our services are affordable. We know what you might think – cheap services equals poorly delivered service – but you're wrong. We maintain our prices low because we want more clients to be able to book us.
Domestic Cleaning Services Prices
Regular
Cleaning

£

20/h

Weekly
Cleaning

£

20/h

Monthly
Cleaning

£

20/h

One Off
Cleaning

£

21/h
Each member of our team is trained to deliver our domestic cleaning services with utmost attention attention to detail. We work in London only and if you book our domestic cleaning services, you won't regret it.
Not limited to the needs of the household
Our domestic cleaning services are available for booking in London only. You can book us any day of the week and also on bank holidays, too.
Skilled
Available
Affordable
Satisfying