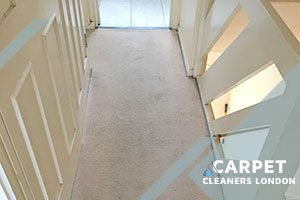 You can try to clean the floor coverings yourself but only a professional cleaning removes completely dust particles, greasy stains and water damage. If you want to learn more about the benefits of hiring a qualified carpet cleaner, our friendly office assistants will further assist you with pleasure.
We are a progressive cleaning company based in Morden and committed to delivering effective carpet cleaning solutions to individuals and business contractors. Our cleaners are at your disposal all week round and we are certain that you will appreciate their assistance. Everyone, who works with us receives a reliable cleaning solution and peace of mind.
Carpet and Upholstery Cleaning Prices
Landing
Carpet

from £

4

Bedroom
Carpet

from £

23

Livingroom
Carpet

from £

25

Upholstered
Armchair

from £

18
Minimum call out charge for Carpet Cleaning £48
FAQ
Should I be worried about your methods?
Absolutely not! We use moder techniques and methods when cleaning anything, including carpets. Our machines are gentle to the fabrics of any carpet, but still rough enough on stains and dirt. We use nature-friendly cleaning products and the condition of your carpeting will not be damaged at all! The colors will be brightened and the carpet itself – softer than before!
Can you clean the carpet in my shop?
Yes! We offer our services for carpets in houses, flats, commercial properties, hotels, restaurants – basically any type of property that involves carpets as part of the interior. You can safely use our carpet cleaning services in your office or commercial property and we will be glad to deliver the best results to you!
How long does the whole cleaning procedure take?
The carpet cleaning service we provide, usually takes a few hours. We have the right tools and products, and we are prepared to stay as long as needed, to make sure your carpet is perfectly cleaned and refreshed!
Are your professionals really that professional?
The teams of cleaning experts are absolutely professional in all terms of the word! They are polite and ready to comply with your recommendations! They know how to approach different cleaning problems and make sure your carpets are perfectly clean before they leave! They are highly motivated to exceed your expectations!
About our innovative cleaning methods
As a cleaning company committed to delivering high-quality cleaning options, we constantly strive for improvement. All our operatives are supplied with a steam machine and other non-toxic cleaning equipment. This enables them to work in a sufficient manner and approach every challenge with conviction.
Our professional carpet cleaning has proved to be suitable for hundreds of people already. This couldn't be the other way round because we listen intently to every request. If you also want to experience the pleasure of working with us, grab the phone and dial our number. Local Carpet Cleaning London can visit you everywhere in Morden.
"If I ever need a professional carpet cleaning service I know that I can rely on this company. A few months ago they helped me to remove the traces my dog has left on my carpet. The professional cleaners were very friendly and punctual and they made sure that my entire carpet was spotless and properly disinfected.
"If it wasn't for this company I would have probably spent a fortune on a new carpet. I am glad that I decided to give their carpet cleaning service a try. The professional cleaners were very hardworking and they managed to give my old carpet a brand new look and they even brought back its vibrant colours."
"When I first tried the professional carpet cleaning service of this company I was amazed by the wonderful cleaning skills of the staff. The cleaning lady who took care of my old carpet used her own professional equipment which saved me a lot of money since I didn't have to provide any cleaning supplies."
About Morden
At the south-west part of Merton and Mitcham is located Morden, part of the London Borough of Merton. It is a suburbia with two islands of parkland. The beginning of Morden happened between the St Lawrence church and Morden Hall which was built by Richard Garth whose family lived there for more than three centuries.
In 1926 when the Northern Line was extended it became the world's largest tunnel. The tube fairs were set in Morden with one purpose of stimulating a housing boom and so it happened.
Ever since Gilliat Hatfield died the Morden Hall Park went to the National Trust. More than ten years later the Council bought the park and preserved about 90 acres as an open space and playing fields. Most of Morden's early amenities have been demolished and turn into something else- for example flats and shops.